BLOGS
Category: Health & Medicine
When we hear the word "radiation," we tend to think of atomic bombs (like the ones that fell on Hiroshima and Nagasaki), or environmental mishaps like the three-eyed fish living outside Springfield's nuclear power plant on The Simpsons. But radiation – a term that refers to the transmission of energy through waves and particles – is not always a destructive force.
"The word radiation is a lot broader than people realize," says Johnathan M. Links, a medical physicist and professor at Johns Hopkins School of Public Health. "When people say radiation, what they usually mean is ionizing radiation, which has sufficient energy to eject electrons from atoms. Non-ionizing radiation doesn't have that capability, and that's an important distinction. When you eject electrons from atoms you can break chemical bonds, and that's what leads to the microscopic and macroscopic damage that radiation causes." Read More
A train hurtled around a corner at 82 mph, eventually coming off the rails and killing four passengers.
Decades earlier, faulty decision-making resulted in the deaths of the seven-person crew of the Space Shuttle Challenger.
Years before these events, a stuck valve regulating the supply of coolant to a nuclear reactor nearly resulted in the meltdown of a nuclear plant in Pennsylvania. In each of these cases, poor or inadequate sleep was one of the factors that contributed to the failure. Read More
Legend has it that coffee was discovered by a goat herder around 850 AD in what is now Ethiopia. It soon spread around the globe and is currently consumed by billions of people every day. But as the drink gained in popularity, it also gained a bad rap. From claims that coffee led to illegal sex in the 1500s, or that it caused impotence in the 1600s, to the more recent belief that it stunted your growth, history has not been kind to coffee.
In recent years, rumors have been replaced by scores of scientific studies. But reading through the research can be dizzying, as you'll often come across a conclusion that directly opposes another you just read. In fact, it's unlikely that any single study would yield enough evidence to convince us about the health effects of coffee one way or another. So some scientists instead focus on compiling these disparate findings into mega-studies called meta-analyses. Eventually, the meta-analyses became so numerous that scientists started aggregating those into what are known as umbrella reviews to see if they could glean any general wisdom about coffee's effects. Read More
Back in the 1980s, S.O.S. calls after midnight were common in the field of infectious disease. And as soon as my pager started to trill, I turned on my bedside lamp and dialed—often within thirty seconds. One night, I connected to an intern I'll call Paddy. The background din quickly spelled "E.R."
"Sorry to disturb you, Dr. P, but a woman woke with a rat on her face. Then the rat bit her lip."
First, I expelled a disgusted "yecchh," then I asked a question. "Was she drunk and passed out when it happened?" I asked, trying to picture the scene. Read More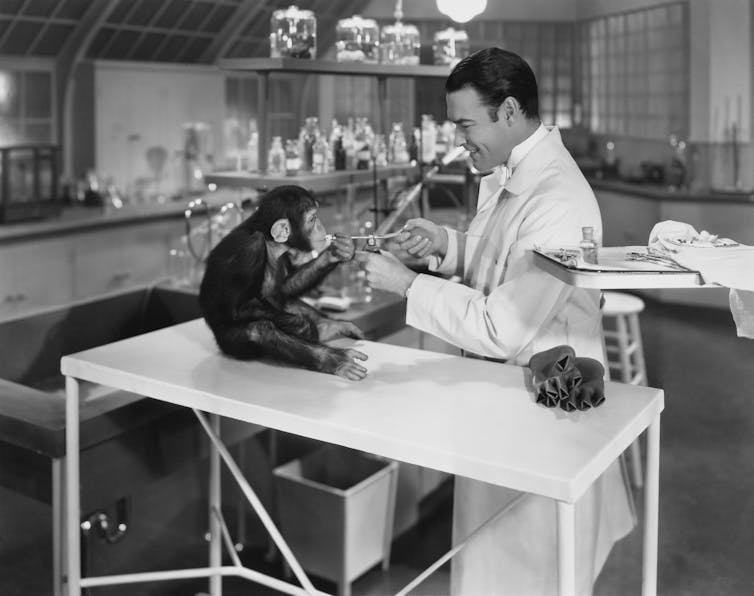 The recent allegations that researchers funded by the German car industry tested the effects of diesel fumes on humans and monkeys has raised serious questions about research ethics in the corporate world.
These tests were carried out by scientists on behalf of the now-disbanded European Research Group of Environment and Health in the Transport Sector (EUGT), which was funded by Volkswagen, Daimler and BMW. The aim was to observe and record the pollutant effect of emissions from diesel cars using modern exhaust-cleaning technology. Read More
Flu season in the U.S. typically peaks in February, but this year's outbreak is already one of the worst on record. As of Jan. 6, 20 children have died from the flu, and overall mortality caused by the flu is already double that of last year's.
One reason the flu is so severe this season is that the dominant strain is H3N2, which has an impressive ability to mutate and is particularly aggressive against Americans over 50. Read More
Most people don't enjoy going to the dentist. There's just something off-putting about having your mouth wide open while someone's scratching and scraping your precious chompers. But at least dentists can give you Novocain to make your mouth go numb for the more intense procedures.
You were born in the best of times, because for the majority of the human timeline, our ancestors didn't have it so easy.
Cavities really started wreaking havoc when humans started farming about 12,000 years ago—possibly even as far as 23,000 years in what is modern-day Israel. Carbohydrates, from our more grain-heavy diet, break down into sugar and feed cavity-causing bacteria that eat away at healthy teeth. Scientists have even unearthed remains that show dental work that predates the agricultural revolution, proving that people have been trying to deal with dental pain for too damn long. Read More
"Aw, you still have your baby fat!" This refrain plagued me throughout my childhood. No matter what I did, I couldn't shake my "baby fat." I was not a particularly overweight child. I just seemed to maintain the round cheeks and pudgy tummy that most of my friends shed early on. "Oh, sweetheart, don't worry," my mother would say, "it will keep you warm. Just a little added insulation." She wasn't even half right.
In the years since, I've become an anthropologist who studies nutrition, human growth, and development. And, as it turns out, I wasn't the only one who carried a few extra pounds. Humans are the fattest species on record at birth. A baby human is born with about 15 percent body fat—a higher percentage than any other species in the world. Only a small number of other mammals make it into the double digits at birth: about 11 percent for guinea pigs and around 10 percent for harp seals, for example. Even our nearest primate relatives are not born as fat as we are. Read More
Michael Bisping has fought professionally in mixed martial arts since 2004. Last year, the journeyman won his first title. He knocked out Luke Rockhold in the first round to win the middleweight belt in the Ultimate Fighting Championship, or UFC, the most popular of several MMA organizations.
On Nov. 4 of this year, at age 38, Bisping defended his title for a second time. His opponent was the Canadian Georges St. Pierre, a former UFC champ. The fight, held in New York's Madison Square Garden, was close until the third round, when a series of blows knocked Bisping to the canvas. Pierre pounced on the fallen fighter and applied a rear-naked choke, cutting off oxygen to Bisping's brain. His body went limp. Read More
At some time or another, every historian of Rome has been asked to say where we are, today, on Rome's cycle of decline. Historians might squirm at such attempts to use the past but, even if history does not repeat itself, nor come packaged into moral lessons, it can deepen our sense of what it means to be human and how fragile our societies are. Read More